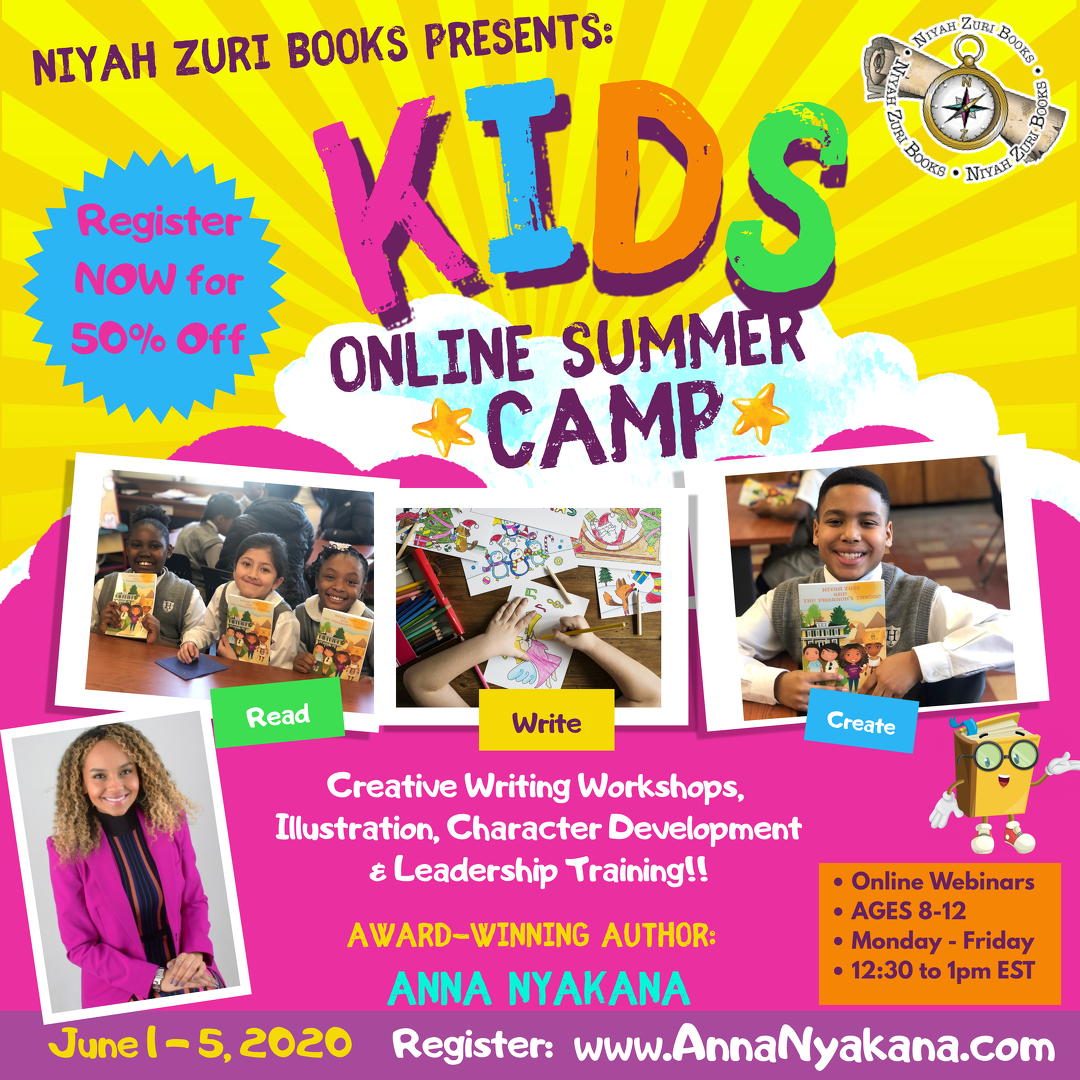 The world has been turned upside down in recent months and many families and loved ones have been torn apart with devastation. For those of us survivors, we are adjusting to a new way of life, including homeschooling our children. Parents have become full-time teachers, if not already, on top of their existing roles and jobs. As the months continue on, many are questioning learning plans for summer months once the school year officially wraps.
Inspired by this need, I am excited to announce that I will be launching my very own Online Summer Camp for kids ages 8-12 (younger interested campers are welcome!). In addition to introducing kids to the Niyah Zuri series and it's mission of embracing diversity, girl-empowerment, leadership development, and world history through adventure - each daily 30 minute session will be held as a writer's workshop. I will walk virtual campers through the creative writing process, illustration and character development! By the end of this week-long camp, campers will be equipped to write their very own short stories, implement  fundamental leadership traits, and be inspired to grow their love of reading! See you all in June! 
*JUNE 1-5 ONLINE SUMMER CAMP IS OFFICIALLY SOLD OUT! PLEASE STAY TUNED FOR NEW CAMP DATES AND THANK YOU FOR THE SUPPORT!