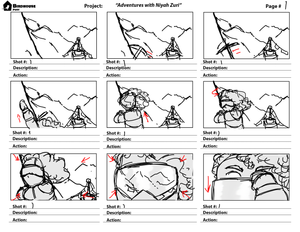 "Adventures with Niyah Zuri" Cartoon Series Pitch 
Writers Guild of America Reg#: 2102005
Created By & Based On the Bestselling Children's Book Series By: Anna Nyakana
© Copyright 2017 - 2023. All Rights Reserved.
Award-Winning and Bestselling Children's Book Author, Motivational Speaker, and Entrepreneur Anna Nyakana is bringing representation and the love of literacy back to the screen for children everywhere 
Anna Nyakana was born in Berlin, Germany in 1986 to a Ugandan father and German-Moldavian mother. Her family immigrated to the U.S. in the early 90's with only two suitcases for a family of five and applied relentless discipline to establish their family. 
Building upon her award-winning and bestselling book "Niyah Zuri and the Pharaoh's Throne" Anna is currently completing her sequel "Niyah Zuri and The Mayan Eclipse" slated for release in March 2021 while bridging the gap of representation from books to television programming. "Diversity should be represented in all programming and literature; I decided to change the narrative and work towards this purpose every day. If only someone had made the time to motivate me and the children in my neighborhood in order to understand that we were boundless and could achieve anything regardless of our zip code. I have experienced a multitude of multiplicity in my lifetime and have created my own path against a sea of "No's" for I can't let any child nor the younger version of me down." 
SYNOPSIS: "Adventures with Niyah Zuri" 
Imagine kids programming that doesn't dull the mind but rather grows knowledge by exploring World cultures, history, and STEM with the boost of youth empowerment. 
"Adventures with Niyah Zuri" will follow self-assured heroine Niyah Zuri as she and her best friends Miguel and Hugo Gonzales time-jump through ancient lands to help children from history overcome challenges and ultimately secure our future. Kids will be inspired by our fearless explorers through narratives that instill positive affirmations as they boldly escape man-eating dinosaurs, bust out of booby-trapped tombs, and jet through the Milky Way at galactic speeds! Our youth are limitless and should be empowered to believe they are worthy of fulfilling their own destinies, this series has the opportunity to defeat countless real-life issues our children are facing such as indoctrination, depression, and bullying. 
By combining 3D and 2D animation, this series will be visually stunning as young viewers portal through centuries and explore legacies and traditions not commonly spotlighted in the traditional classroom such as Ancient Egypt, Imperial Japan, Ancient Maya and more! With an additional focus of education, "Adventures with Niyah Zuri" will excite kids to improve their literacy with hidden vocabulary words in the environment of various scenes that organically sparks a brain-game of word search, which will be recapped at the conclusion of the episode. Parents and teachers alike will approve the streaming of this critical programming! Children should see a reflection of themselves in the stories and digital content they read and see; my mission is to inspire them one adventure at a time!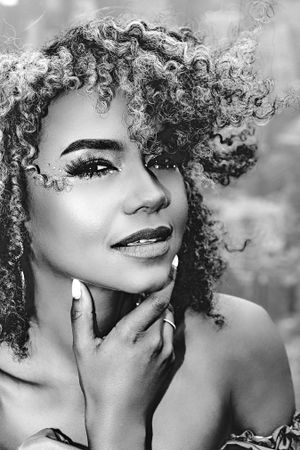 "

"This is High Frequency Music - 425 Hz Music - To Inspire You to Transform in Order to Become Your Highest Self!"" - Anna Nyakana