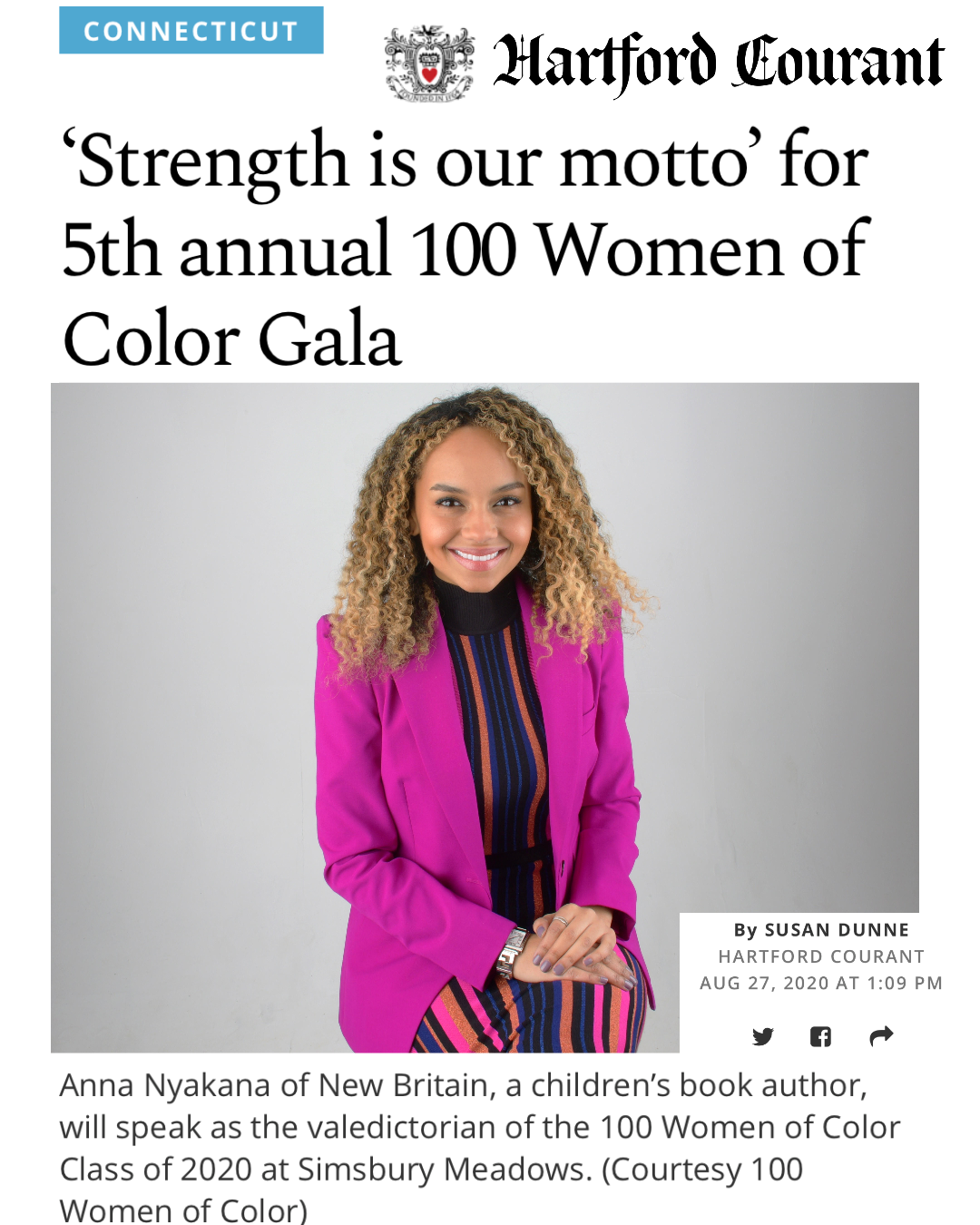 AUGUST 27, 2020 - HARTFORD, CT --- 'Strength is our motto' for 5th annual 100 Women of Color Gala 
Susan Dunne 
Hartford Courant 
A CNN commentator, a children's book author and an 8-year-old activist will be among the speakers at the 5th annual 100 Women of Color Gala & Awards, celebrating and inspiring community leaders. The gala, postponed from April by the coronavirus pandemic, will be held on Aug. 28 at Simsbury Meadows. 
"Women are the backbone, the pillars of community. Without them there would be no us. I want to honor them," said June Archer, UConn lecturer, entrepreneur and author, of how the 100 Women of Color Gala began. "We've built a community of women coming together and supporting their own."
 Anna Nyakana of New Britain, a children's book author, will speak as the valedictorian of the 100 Women of Color Class of 2020. The rest of the Class of 2020, a wide range of women of color positively impacting their community, will accept awards, Archer said.
"Niyah Zuri & The Pharaoh's Throne" and the upcoming "Niyah Zuri and The Mayan Eclipse," which she plans to pitch as an animated series. Nyakana has worked with school systems in Hartford, Bloomfield, New London and New Haven to put her books in schools. 
"I grew up in a housing project in Stamford. Not the best school district. No one ever came to speak to us to tell us we were worthy," Nyakana said. "That never really left me." 
So she creates books to promote diversity, inclusion and female empowerment. "It's a seed to implant into the minds of youths," she said.
READ FULL ARTICLE: The Hartford Courant