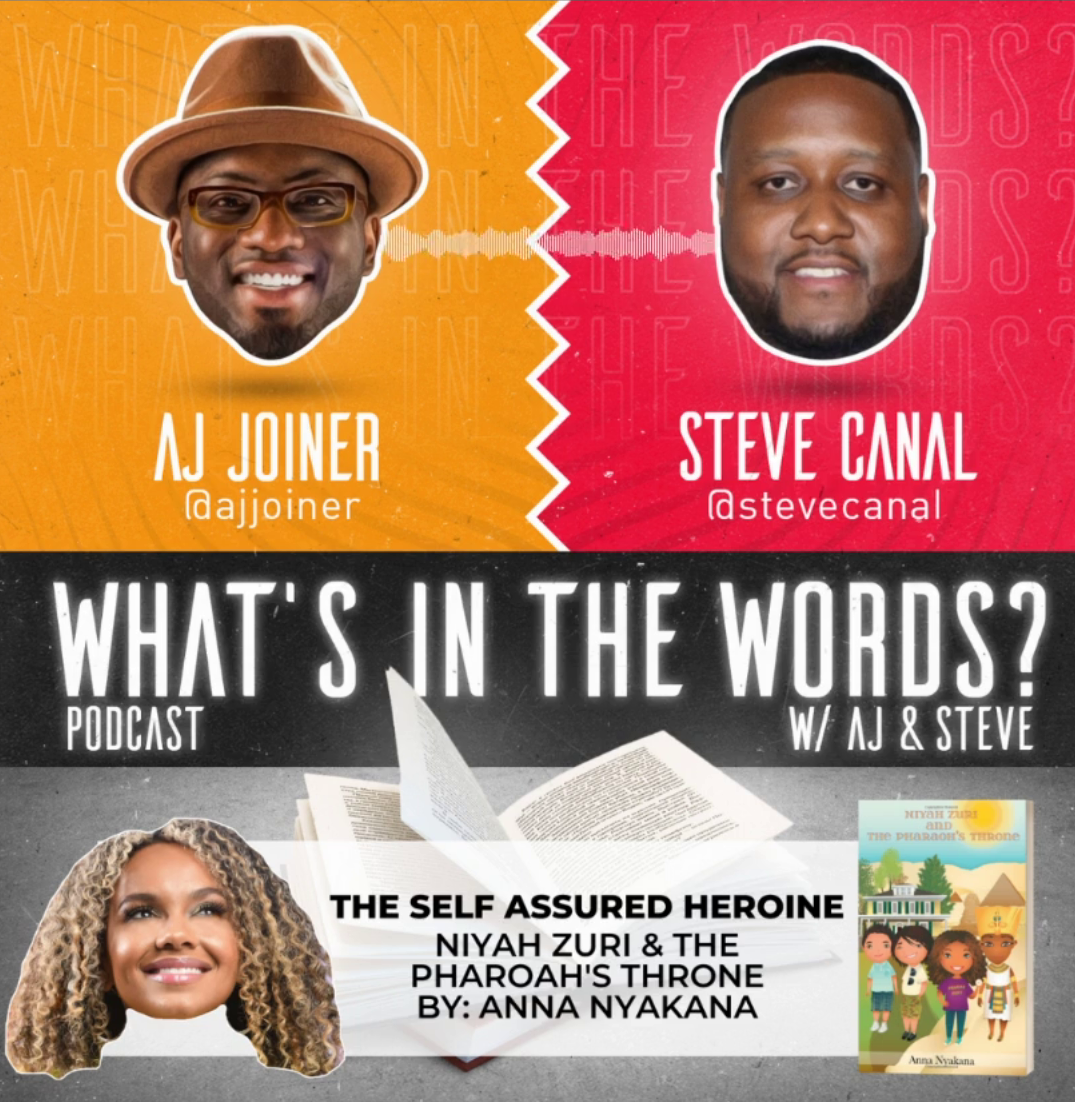 "Your crown is for protection of your greatest treasure young girls, understand that your MIND IS EVERYTHING, what you think you become. We have birthed the WORLD and we have been given every strand of DNA, every emotion POSSIBLE so we can continue to birth this World...Women are not EMOTIONAL, I feel that we have a HIGHER CAPACITY for emotion, we contain ALL OF THE EMOTIONS, we were made that way genetically so we can pass them on to our offspring...That's our NATURAL makeup, so really we are POWERFUL because we are ALL ENCOMPASSING OF EMOTION!!! They don't have to play that damsel in distress role, they don't have to be that dependent WAITING for someone to rescue them, they can rescue THEMSELVES - PROBLEM SOLVE!!! PRESSURE not only busts pipe but PRESSURE creates DIAMONDS and that's what I want my young girls to understand and KNOW!" 
Deepest gratitude to AJ Joiner and Steve Canal for an amazing interview on "What's in The Words" podcast and the opportunity to spread the Niyah Zuri message as well as discuss critical concerns and share personal insights to advance our People. Continued progression to you both, keep magnifying your own voices and those of us who will contribute to the transformation on this World! 
CLICK HERE TO LISTEN TO MY FULL EPISODE "THE SELF ASSURED HEROINE" - NOW STREAMING ON ALL MAJOR PLATFORMS!