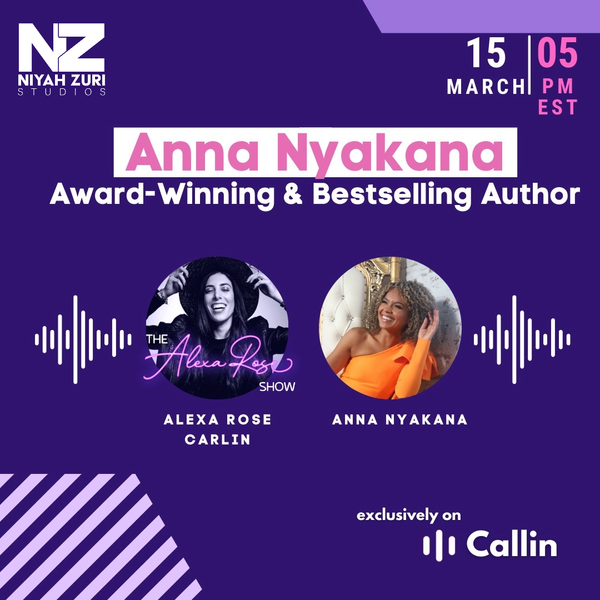 Join Alexa Rose Carlin, Best-Selling Author, Speaker & CEO of Women Empower X every week in her new podcast focused on thought leadership. In each episode you'll be introduced to diverse guests and energizing conversations to help you elevate your dreams, share your story, build your business & grow your wealth. Alexa believes it only takes one conversation, action step, person or decision that can change your life forever. Her mission is for you to discover that possibility of one on The Alexa Rose Show. 
Anna Nyakana is empowering the youth through her Bestselling books & production company. As an Award-Winning and Bestselling Author, Speaker, Producer, Singer-Songwriter, and Business Owner of Niyah Zuri Books and Niyah Zuri Studios, she is inspiring kids one adventure at a time.
Listen to my interview on Episode #5 of the The Alexa Rose Show!