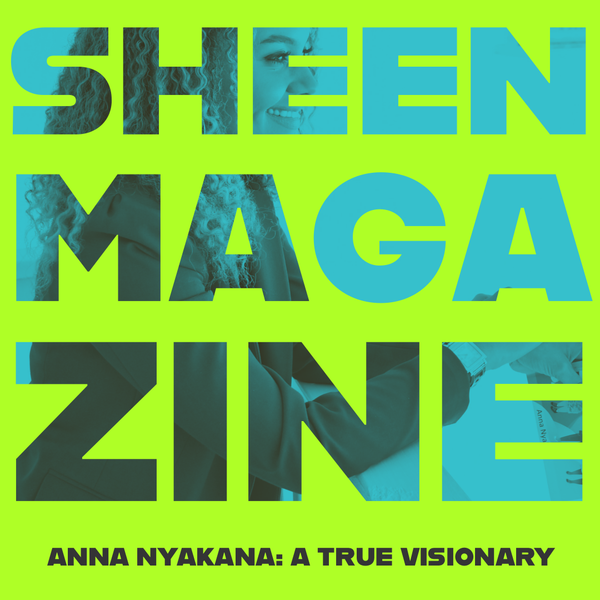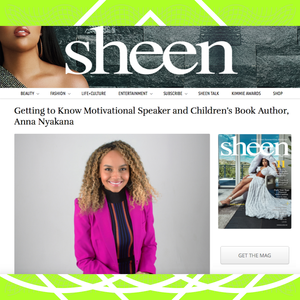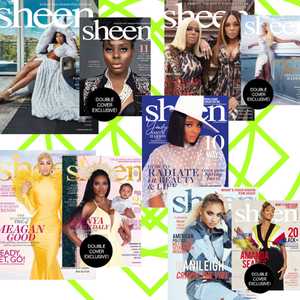 GREENVILLE, SC - JULY 14, 2020 --- Getting to Know Motivational Speaker and Children's Book Author, Anna Nyakana 
Lesley Logan 
A native of Berlin, Germany, Anna Nyakana, and her family immigrated to the U.S. in the '90s in search of the American dream; and that's exactly what she found. The award-winning author is also an inspiring youth motivational speaker, as well as a talented entrepreneur! 
With a diverse background that ranges from being a songwriter and live performer to writing children's books and working with schools to spread the message of diversity across the country, this inspirational mother of two is enlightening the world one word at a time. 
We sat down with the multi-talented Anna Nyakana to see what has been keeping her busy, what motivates her, and what her plans are for the future. Here's what she had to say. 
It's been a crazy few months – how are you holding up during this pandemic? 
I'm thriving! I've been connecting with my young readers through social media and I even created two new businesses, Niyah Zuri Books and Niyah Zuri Studios, which allowed me to launch a second edition of "Niyah Zuri and The Pharaoh's Throne" on my own book imprint! It was released on June 13thand I'm proud to say that it hit #1 in seven children's book categories! 
What inspired you to write children's books and become a motivational speaker? 
I remember getting library books to practice my English and none of the people on the cover ever looked like me. That stigma never left me, and I grew a passion and desire to have our own stories represented. This grew into the Niyah Zuri children's book series. When I was a kid, no one of significance ever came to our school to motivate us and tell us that we could attain our life goals. What a difference that would have made to many of us?! I live to be a difference now. That's what inspires me. 
Let's talk about your success in writing children's books! What is the most rewarding part about being the author of "Niyah Zuri and The Pharaoh's Throne"? 
Connecting with the kids! I love seeing a child's face light up because my characters look and sound like them! "Niyah Zuri and The Pharaoh's Throne" has inspired children who used to hate reading to now have a love of literacy and I am honored to be making that impact! 
At what moment did you know the book was going to be such a success. What was the turning point in your career? 
The first time I processed a bulk order of 1,000 books for a school district; I knew my book would be a success. A big turning point for me was in July 2019 when I was invited to be a guest on the legendary Karen Hunter Show on SiriusXM. She believed in my mission. This made a huge difference in my career because it allowed me to connect with millions of listeners and spread the Niyah Zuri message. 
What exciting new projects are you working on now? 
I am completing the second book in the series, "Niyah Zuri and The Mayan Eclipse." I'm also launching official Niyah Zuri apparel with interpretations of my main character Niyah Zuri and Prince Tut. And, last but not least, and this is an exclusive, I am finally bringing a huge dream to life by creating a cartoon series based on my books! It will be visually striking and educational, so kids can enjoy both at home and in the classroom all while building their vocabulary and knowledge through world adventures. I am in production now, so keep an eye out! 
Stay tuned for great things from motivational speaker and children's book author Anna Nyakana!